Your website is central to marketing your podcast to listeners
Part of owning your podcast all over the web is maintaining consistency of your podcast's brand across the different places your podcast appears. This most recent round of Podsite updates includes adjustments to what shows up on your homepage, SEO adjustments to ensure that your podcast displays well in web search, and improvements to how links to your podcast look on social media.
Create a consistent look for your podcast while growing your audience with your own podcast website. Start a free PRO trial with RadioPublic.
Podsite updates are guided by you, dear podcasters. If you have suggestions for what we should work on next or feedback about a current Podsite feature, send us a message at podsitehelp@radiopublic.com.
Aesthetic and UI updates
Start here, then go everywhere. It's now easier to get to all your episodes from the "Start here" featured episodes on your homepage.
Updates to the dashboard interface. It's even simpler to access different sections within the dashboard (plus it helps set us up for future improvements).
Adjustments to how links open. Visitors to your website can now decide how to open links on your site: either in a new tab or staying within their current tab.
New listening destination. Even more places to listen: we've added Soundcloud as a listening destination.
Future dating on articles. Live from next week, it's your newest article! You can now schedule an article to publish later.
Analytics
What apps are my listeners using? We added exit event tracking for podcast apps so you can tell which apps people are interested in.
What social media accounts do my website visitors like? Track which social media buttons are clicked.
SEO and sharing improvements
Adding the description of your podcast to your homepage. This ensures more of the keywords people are likely to search for will match with your podcast.
Speed, performance, and accessibility. We continue to improve the things search engines care about: we've made updates based on website reporting tools that informs the weighting of the ranking positions in search results pages.
Articles now use search-engine assisting structured data. Any article you publish on your Podsite increases your discoverability. With this update, structured data about your articles is indexed by search engines like Google. This improvement may positively impact the placement of your show within search engine results. The change also increases the possibility Google will include your articles in their Top stories carousel.
Website breadcrumbs in search results. Navigate through your site, one level at a time, right from search results.

Trace back to The Show About Science through their episode listing in search results.
Twitter card tags on episode pages. Tweets that include links to an episode attach rich photos, videos, and media experiences, helping to drive traffic to your website.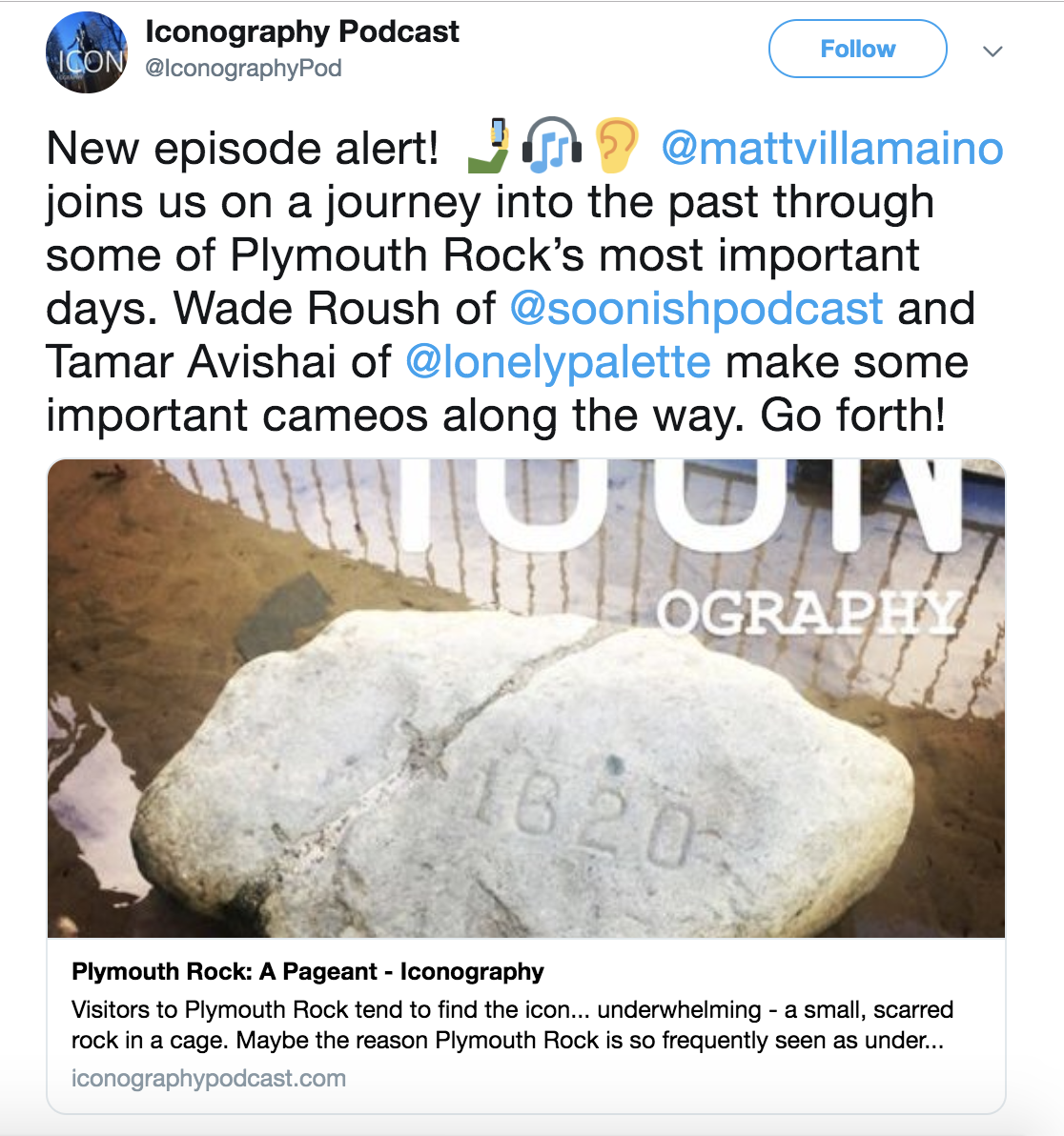 A link to Iconography's newest episode about Plymouth Rock on Twitter.
Opengraph tags improvements. When someone shares a link to your episodes on Facebook, additional information and images about the episode appear.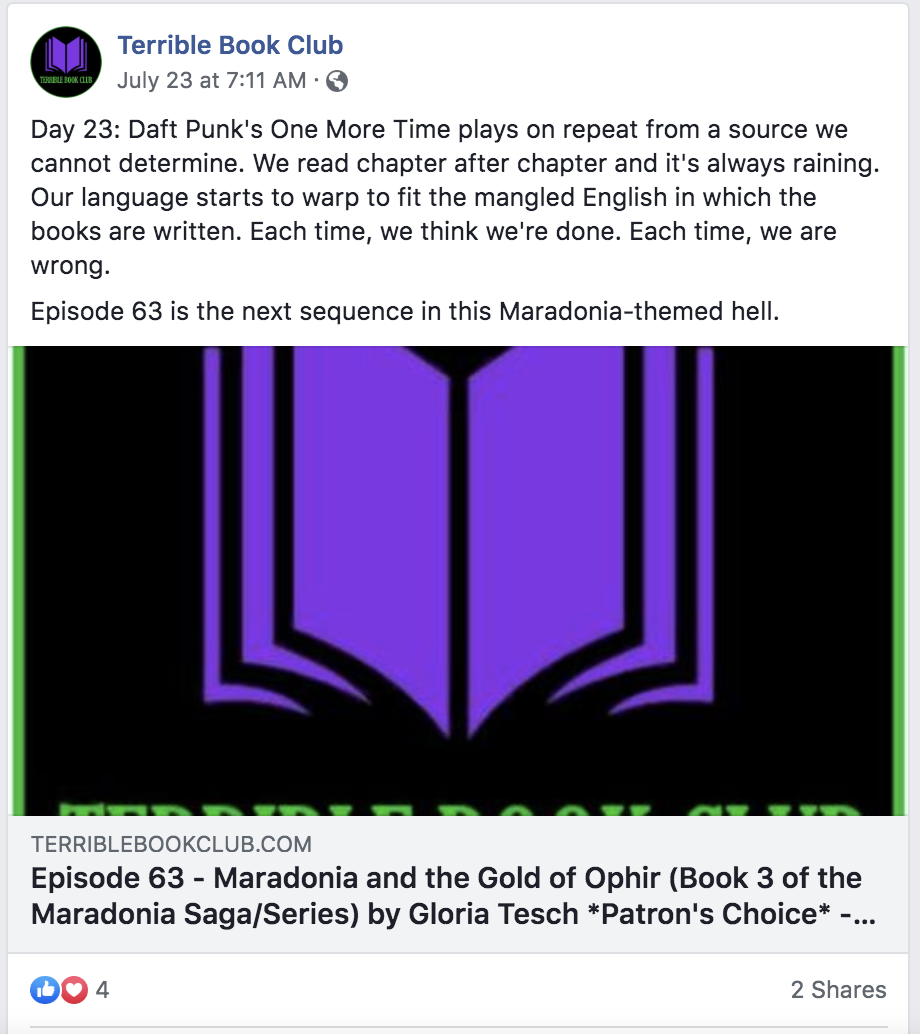 A link to Terrible Book Club's recent episode on their Facebook page.
Initial work to support WebApp manifest. We're making it even easier for people to listen to your show on the go. People visiting your website can now click "Add to Home screen" and your website is just a tap away, becoming a shortcut on their phone home screen.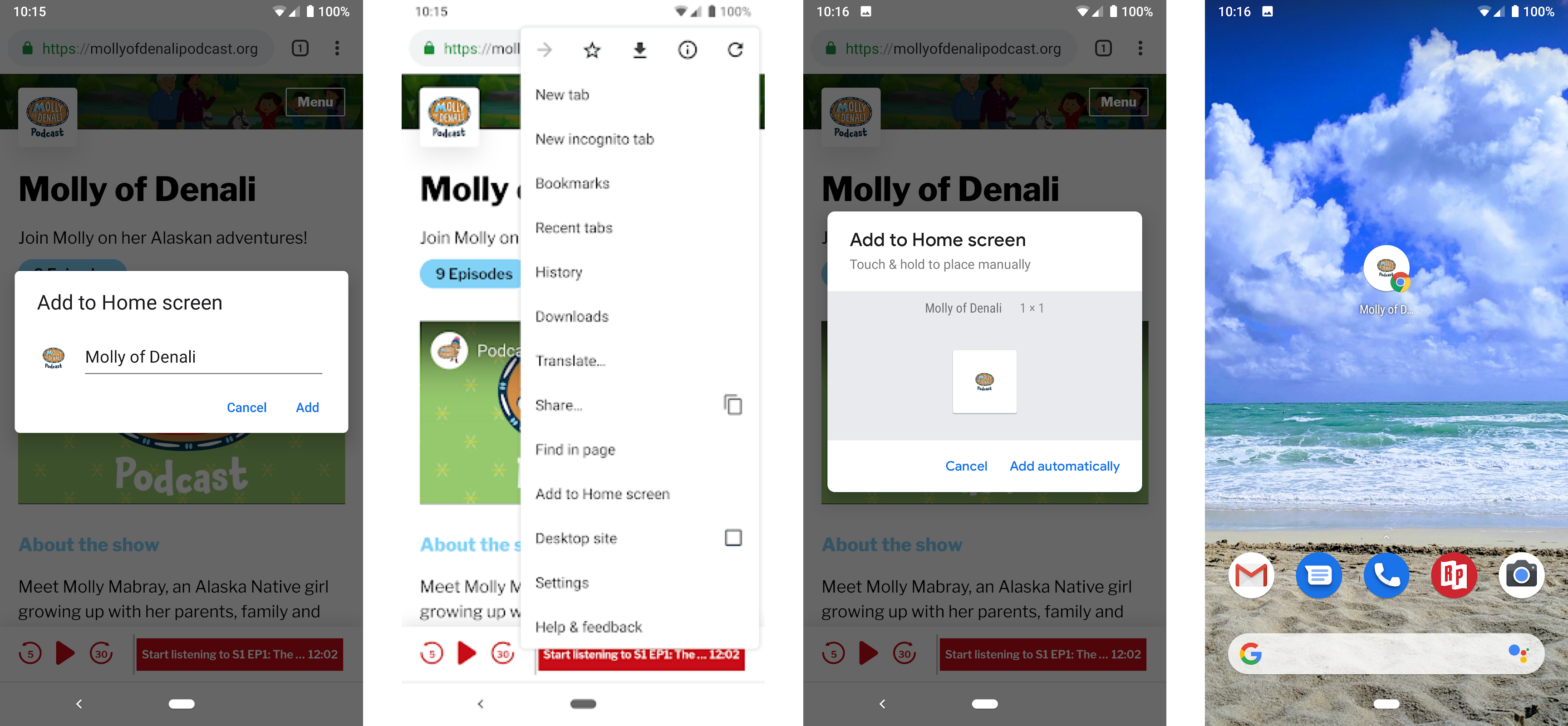 Molly of Denali, now on your phone's home screen.